An Evening with bestselling Crime Writer Wes Markin and bestselling Audible narrator Aubrey Parsons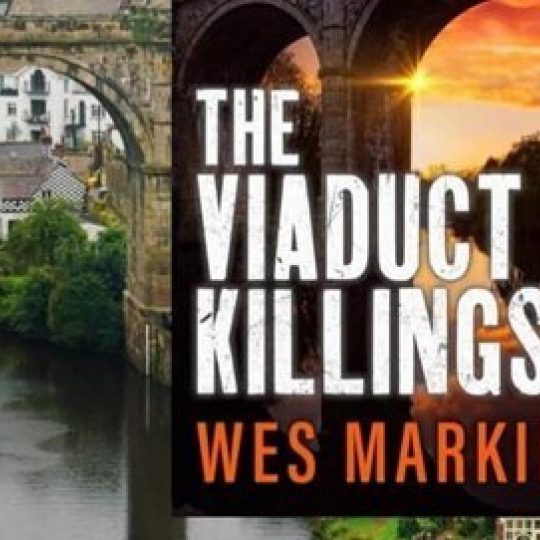 Wes Markin lives in Knaresborough and is the bestselling author of fifteen Crime novels. His latest series, The Yorkshire Murders, is published by Boldwood, and stars DCI Emma Gardner. The Crying Cave killings, which puts the spotlight on Old Mother Shipton's Cave, will be published in July 2023.  He will be at your mercy to answer questions on everything crime, and to sign your books. To book tickets, please call into Knaresborough Library, phone 01609 533610 or email [email protected].
'Cracking start to an exciting new series. Twist and turns, thrills and kills. I loved it.' Bestselling author Ross Greenwood
'Markin stuns with his latest offering... Mind-bendingly dark and deep, you know it's not for the faint hearted from page one. Intricate plotting, devious twists and excellent characterisation take this tale to a whole new level!' Bestselling author Owen Mullen

Aubrey Parsons has been vocal performer for over 35 years. He has worked on projects for major brands such as Disney and the BBC. Aubrey will be reading some of his favourite extracts from the Yorkshire Murders.
'What a beautiful voice.' Sir Anthony Hopkins
'Aubrey, you have a remarkable voice!' Sir John Hurt
'I created the DCI Harry Grimm world, but for so many of my readers, it is Aubrey who breathed life into them, so much so that even I hear his voice now when I'm writing them. He is that good.' David J Gatward - Author