We're Back! Welcome to FEVA 2021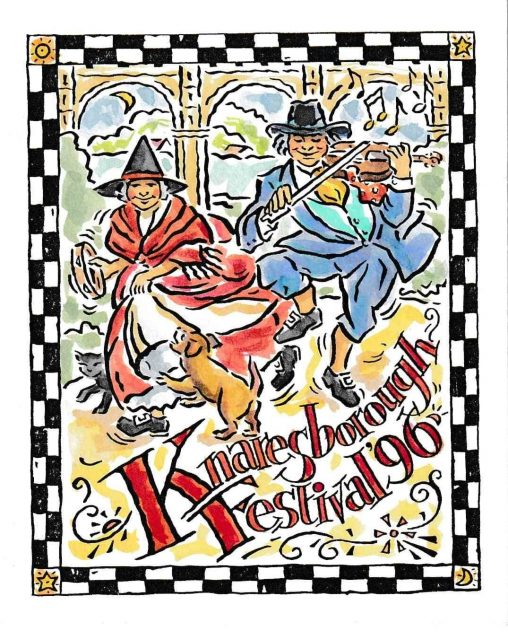 Welcome to Knaresborough FEVA 2021. The FEVA Committee have worked extremely hard to put together the programme of events for this year's festival. As lockdowns extended and theatre capacities were reduced, we wondered if we were going to have a festival at all. The fact that this year marked the 25th Anniversary of the founding of the Knaresborough Festival increased our determination to turn Knaresborough pink once again. In 1996 when Robin van Zelst suggested to his father, Derrick, that Knaresborough needed something like a festival to cheer it up, he could not have imagined that 25 years later the festival would still be going strong and yet again would be setting out to cheer Knaresborough up.
We have put together a programme of music, spoken word, street entertainment, art workshops and exhibitions. Many groups in the community have planned events to take place during the 10 days of FEVA so I am quite convinced that everyone will find something of interest. We also have a new website - feva.info - which will give you full details of all the events and the link to buy tickets from TicketSource. Any additional events or changes to the programme will be available on the website too.
We would like to give a warm welcome to our latest sponsor Piccadilly Motors and express our thanks for their support and helping us to make FEVA 2021 a possibility.
The FEVA committee have taken every precaution to ensure that we can all enjoy the 25th celebration safely, and we look forward to seeing you there!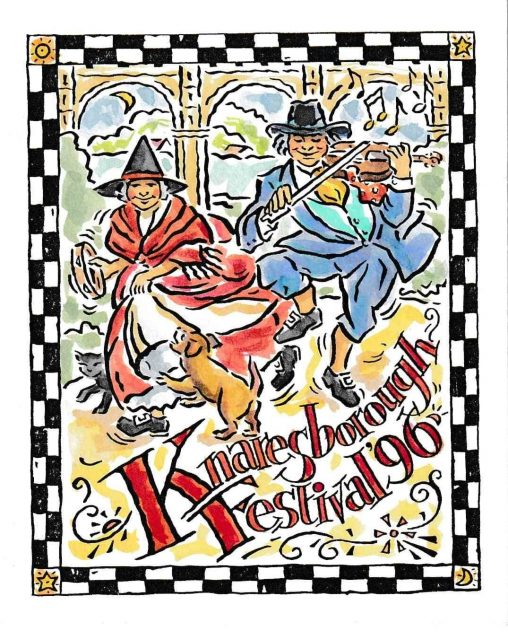 The original artwork from 1996
"We are delighted to be back for 2021"